Have you ever found a card design layout that you really like, and then want to use it over and over again? This may be the case for the cards that I am showing you tonight! I just LOVE the design of this card. What tops it off? The beautiful
CTMH Skylark papers
and some great sentiment stamp sets.
The floral image on all three cards comes from the new stamp set,
Funky Blossoms
. I did some paper piecing with the flowers. I stamped the image in three different ink colors: Lagoon, Sweet Leaf, and Desert Sand. Then, I cut the images and glued them together so that they looked like an actual flower. I put two flowers on each card (with the one on top popped up with 3D foam tape).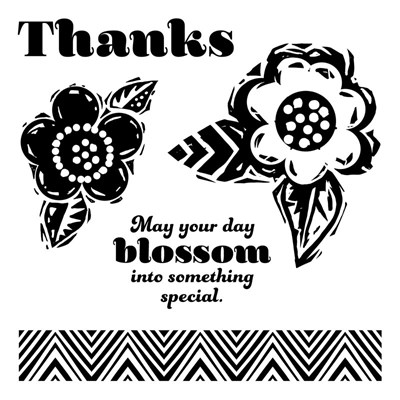 And now, for a close-up of all three cards:
This card uses CTMH Gold Polka Dot Washi tape for its embellishment.
Notice the circular pattern behind my sentiment? That's CTMH's Juniper Washi Tape! I taped three strips onto Juniper card stock to create this eye-catching pattern.
Each card also uses brown sparkles to add some extra "pop" to the design.




Thank you for visiting!